Welcome to Our Practice
Your Turlock, CA Dentist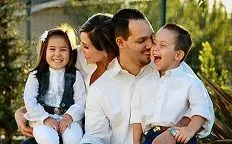 I have personally not been immune to negative dental experiences growing up. Most of the dental procedures I perform daily, I have had done and know first hand just how uncomfortable, scary and intimidating they can be. These experiences allow me to not only sympathize with our patients but to truly understand how they feel. As such, it is my mission to create a friendly, attentive and relaxing dental experience for every one of our patients.
Some of the unique relaxation treats we offer our patients are:
Massage treatment chairs to help release stress.
Personal HDTV and headphones to block out dental noise, drilling and to distract you from the dental procedure.
Your favorite TV show, Movie or Music through our live streaming Hulu, Netflix and Pandora services.

Come Experience Friendly, Attentive and Relaxing Dental Care.

If you are looking for a caring, qualified dentist in Turlock, then look no further. From your first contact with our office, you will notice that Cesar Acosta DMD, Family Dentistry is not your typical dentistry. We've worked hard to build an exceptional team of dedicated, caring and experienced professionals committed to the dental health of you and your family.
At Cesar Acosta DMD, Family Dentistry, your comfort and confidence are just as important as your teeth. That's why we take great care of both the smile and the person behind it. Our mission is to provide the highest quality dentistry and patient care available from a dentist in Turlock. We offer a full range of treatment options that can be personalized to meet your unique needs and expectations.
To learn more, check out the rest of our website for helpful practice information, including dentist bios, service details, patient education resources and directions to our office. We want your first visit to be more about getting to know you and less about paperwork, so we recommend printing the new patient forms and completing them in advance of your initial appointment.
Our dental services include:
View a Complete List of our Dental Services
We always welcome new patients of every age! Whether you are new to Turlock or seeking an improved dental experience, we invite you to call our office for additional information.