Posts for tag: toothache
By Cesar Acosta, DMD, Family Dentistry
January 17, 2019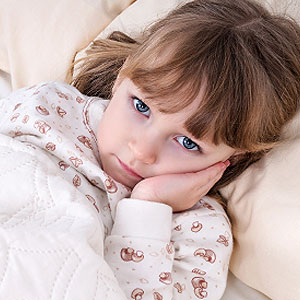 Dental disease doesn't discriminate by age. Although certain types of disease are more common in adults, children are just as susceptible, particularly to tooth decay.
Unfortunately, the early signs of disease in a child's teeth can be quite subtle—that's why you as a parent should keep alert for any signs of a problem. Here are 3 things you might notice that definitely need your dentist's attention.
Cavities. Tooth decay occurs when mouth acid erodes tooth enamel and forms holes or cavities. The infection can continue to grow and affect deeper parts of the tooth like the pulp and root canals, eventually endangering the tooth's survival. If you notice tiny brown spots on their teeth, this may indicate the presence of cavities—you should see your dentist as soon as possible. To account for what you don't see, have your child visit your dentist at least twice a year for cleanings and checkups.
Toothache. Tooth pain can range from a sensitive twinge of pain when eating or drinking hot or cold foods to a throbbing sharp pain. Whatever its form, a child's toothache might indicate advancing decay in which the infection has entered the tooth pulp and is attacking the nerves. If your child experiences any form of toothache, see your dentist the next day if possible. Even if the pain goes away, don't cancel the appointment—it's probable the infection is still there and growing.
Bleeding gums. Gums don't normally bleed during teeth brushing—the gums are much more resilient unless they've been weakened by periodontal (gum) disease (although over-aggressive brushing could also be a cause).  If you notice your child's gums bleeding after brushing, see your dentist as soon as possible—the sooner they receive treatment for any gum problems the less damage they'll experience, and the better chance of preserving any affected teeth.
If you would like more information on dental care for your child, please contact us or schedule an appointment for a consultation.
By Cesar Acosta, DMD, Family Dentistry
October 15, 2013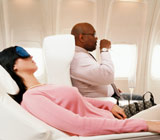 People who fly or scuba dive know firsthand how changes in atmospheric pressure can affect the body: as minor as a popping in the ears, or as life-threatening as decompression sickness. Pressure changes can also cause pain and discomfort in your teeth and sinuses — in fact, severe pain could be a sign of a bigger problem.
Barotrauma (baro – "pressure;" trauma – "injury"), also known as a "squeeze," occurs when the unequal air pressures outside and inside the body attempt to equalize. Many of the body's organs and structures are filled with air within rigid walls; the force created by equalization presses against these walls and associated nerves, which in turn causes the pain.
The sinus cavities and the middle ear spaces are especially sensitive. Each of these has small openings that help with pressure equalization. However, they can become swollen or blocked with mucous (as when you have a head cold), which slows equalization and contributes to the pain.
It's also possible to experience tooth pain during pressure change. This is because the back teeth in the upper jaw share the same nerve pathways as the upper jaw sinuses — pain originating from the sinuses can be felt in the teeth, and vice-versa. In fact, it's because of this shared pathway that pressure changes can amplify pain from a tooth with a deeper problem, such as a crack, fracture or a defect in dental work.
Besides problems with your teeth, the severe pain could also be related to temporo-mandibular joint dysfunction (TMD), which is pain or discomfort in the small joint that connects your lower jaw to your skull. There are a number of causes for this, but a common one for scuba divers is an ill-fitted regulator mouthpiece that they are biting down on too hard while diving. A custom-fitted mouthpiece could help alleviate the problem.
If you've been experiencing tooth pain during pressure change events, you should see us for an examination before you fly or dive again. There might be more to your pain — and correcting these underlying problems could save you extreme discomfort in the future.
If you would like more information on the effects of atmospheric pressure changes on teeth, please contact us or schedule an appointment for a consultation. You can also learn more about this topic by reading the Dear Doctor magazine article "Pressure Changes Can Cause Tooth & Sinus Pain."