Posts for: April, 2017
By Cesar Acosta, DMD, Family Dentistry
April 15, 2017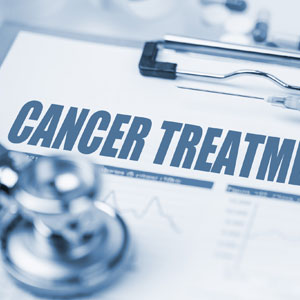 Thanks to treatments like chemotherapy and radiation, your chances of surviving cancer are greater than ever. These treatments, however, often produce unwelcome side effects. Treating throat or oral cancer, for example, could damage your mouth's salivary glands or bone.
Saliva is essential to oral health, providing antibodies to curb the growth of disease-causing bacteria and neutralizing acid, which can erode enamel. But salivary glands damaged during cancer treatment may not be able to produce enough saliva. The resulting "dry mouth" creates an environment conducive to bacterial growth and elevated acid levels.
You can help reduce the effects of dry mouth during your treatment (and after, if the damage is permanent) by drinking more water or by using substances that stimulate saliva. Cutting back on acidic foods and beverages will also help lower your mouth's acidity. And be sure to keep up daily oral hygiene and regular dental visits.
The more ominous threat to oral health during cancer treatment, though, is osteoradionecrosis. This occurs when radiation targets specific areas of bone. The bone can lose blood supply and living cellular tissue, which inhibit its ability to heal or replenish itself. If this occurs in the jawbone of teeth that may be lost, the bone tissue could be adversely affected during healing.
Depending on your treatment needs, your risk for osteoradionecrosis might be unavoidable if teeth are to be lost. It's important we discuss that risk because it could impact future dental treatment. In the worst case, before cancer treatment, we may not be able to save affected teeth and your restorative options might be limited.
If your risk of osteoradionecrosis is minimal, though, we may be able to restore any resulting damaged or missing teeth with a wide range of options like dental implants or crowns before or after your cancer treatment.
As with other aspects of health, taking care of your teeth and gums while undergoing cancer treatment can be challenging; some problems may be unavoidable. But with a proper dental treatment plan during and after chemotherapy and radiation, we can minimize those problems and help to eventually restore your smile.
If you would like more information on smile restoration after cancer, please contact us or schedule an appointment for a consultation.
By Cesar Acosta, DMD, Family Dentistry
April 05, 2017
Improving your smile starts with the ideal restoration. Crowns and bridges are among the most common types of restorations because
both offer important cosmetic benefits. Your Turlock, CA, dentist, Dr. Cesar Acosta, explains how the restorations will upgrade your smile or correct flaws or other issues.
Crowns lengthen teeth
Do you have one tooth that you wish was just a little longer? Short teeth detract from your appearance, but can also affect the way your teeth meet when you chew. Grinding, a common cause of the problem, affects about 10 percent of people in the U.S., according to the American Sleep Association. If a short tooth has made chewing difficult, you'll want to talk to Dr. Acosta about a crown the next time you visit his Turlock office.
Crowns help you hold it together
Crowns help you keep your teeth in one piece after they've been damaged by a crack. The more you bite on your tooth, the greater the chance that it will break if it doesn't receive a crown. Cracks aren't the only reason teeth become fragile. Sometimes, the problem occurs as you grow older, but other times weakening can be caused by decay.
Crowns transform teeth
Crowns disguise problems that affect the way your teeth look. Straightening a twisted tooth is as simple as adding a crown. Has your tooth changed from pearly white to dull gray, yellow or brown? The problem can occur after dental issues or may be an unappealing side effect of taking some medications. Versatile crowns offer the ideal solution to many cosmetic problems.
Bridges replace missing teeth
Has losing a tooth made you feel self-conscious about your appearance? Appearance issues are certainly important, but missing teeth can cause other issues. If you don't restore your tooth, your other teeth may begin to move, and you may notice that chewing isn't quite as easy. Bridges fill the gap in your smile with an artificial tooth that's attached to crowns for support and stability.
Could you benefit from a crown or bridge? Call your Turlock, CA, dentist, Dr. Cesar Acosta, at (209) 250-2560 to schedule an appointment.