Posts for: December, 2013
By Cesar Acosta, DMD, Family Dentistry
December 24, 2013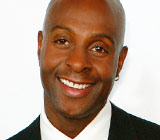 As a Pro Football Hall of Famer and first runner up on the hit television show Dancing with the Stars, Jerry Rice has a face and smile that truly has star quality. However, that was not always the case. During an interview with Dear Doctor magazine, the retired NFL pro discussed his good fortune to have had just a few minor dental injuries throughout his football career. He went on to say that his cosmetic dentist repaired several of his chipped teeth with full crowns. Rice now maintains his beautiful smile with routine cleanings and occasional tooth bleaching.
If you have chipped, broken or missing teeth, or are considering a smile makeover, we want to know exactly what you want to change about your smile, as the old adage is true: Beauty is in the eyes of the beholder. This is one reason why we feel that listening is one of the most important skills we can use during your private, smile-makeover consultation. We want to use this time to ensure we see what you see as attractive and vice versa so that together we can design a realistic, achievable blueprint for your dream smile.
For this reason, we have put together some questions you should ask yourself prior to your appointment:
What do you like and dislike about the color, size, shape and spacing of your teeth?
Do you like how much of your teeth show when you smile and when your lips are relaxed?
Are you happy with the amount of gum tissue that shows when you smile?
Do you prefer a "Hollywood smile" with perfectly aligned, bright white teeth, or do you prefer a more natural looking smile with slight color, shape and shade variations?
To learn more about obtaining the smile you want, continue reading the Dear Doctor magazine article "Great Expectations — Perceptions In Smile Design." Or you can contact us today to schedule an appointment so that we can conduct a thorough examination and discuss your cosmetic and restorative dentistry treatment goals. And if you want to read the entire feature article on Jerry Rice, continue reading "Jerry Rice — An Unbelievable Rise To NFL Stardom."
By Cesar Acosta, DMD, Family Dentistry
December 10, 2013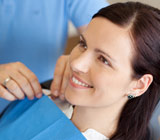 During most of your life, your dental healthcare will be mainly provided by your general dentist. Sometimes, though, certain situations and conditions call for the skills of a dental specialist. One such specialist is an oral surgeon.
An oral surgeon is a dentist who has undertaken further training and residencies in the practice of oral surgical procedures and treatments. They are especially distinguished by surgical procedures that may require advanced forms of anesthesia.
The field of oral surgery touches on a wide array of conditions. They are adept at tooth extractions, especially difficult cases like impacted teeth, and surgical procedures that correct issues involving the underlying bone of the jaw. They perform procedures as part of treatment for diseases of the jaws or facial region (including biopsies, and the removal and treatment of oral cancers), reconstructive surgeries of the mouth and jaw following disease or injury, and orthognathic surgeries that correct malocclusions (bad bites) caused by the size of the jaw and its placement with the skull.
Oral surgeons also provide treatments in the area of pain management like temporo-mandibular disorder (TMD), a group of conditions involving the joint that connects the lower jaw with the skull. Because of their background training in oropharyngeal (pertaining to the back of the mouth and the throat) physiology, many oral surgeons have received further training in the diagnosis and treatment of obstructive sleep apnea (OSA). They also play an important role in cosmetic dentistry, as with the surgical placement of dental implants.
All in all, these professionals are an important part of your dental healthcare team. Along with your general dentist and other oral specialists, they're committed to helping you gain the highest degree of dental health possible, as well as a vibrant, healthy smile.
If you would like more information on the role of oral surgeons, please contact us or schedule an appointment for a consultation. You can also learn more about this topic by reading the Dear Doctor magazine article "Why Consult an Oral Surgeon?"