Posts for: September, 2013
By Cesar Acosta DMD, Family Dentistry
September 23, 2013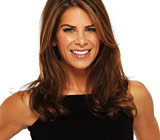 Anyone who has seen fitness and life coach Jillian Michaels on The Biggest Loser and Losing It with Jillian knows she has the expertise and determination to help overweight people reach new levels of fitness and health. Using her own difficult life experiences, Jillian is able to help others look below the surface to the roots of their own unhealthy lifestyles. As a child, she suffered from night terrors, then her parents divorced when she was 12. She reacted to her anger and unhappiness by comforting herself with food. By age 17 she weighed 175 pounds — too much weight for her small 5'2" frame. To get Jillian involved in physical activity, her mother signed her up for a martial arts class. It was the right choice. Jillian loved the physical and spiritual aspects of martial arts practice, and this training pointed the way to what ultimately became her career.
It's no wonder Jillian is concerned about America's obesity problem — especially in children. To counter it, she and a business partner put together a Wii game, "Jillian Michaels' Fitness Ultimatum." "If you turn exercise into a game, it's much easier to get kids to join in," she says.
For adults, Jillian is concerned with unhealthy body images put forward by the fashion industry and media. She says, "Educating women on the importance of a healthy diet and exercise program is essential, but getting them to realize that women are supposed to have curves is equally important." She is working on a new book, which is designed to help people live a healthy lifestyle, realize their true potential, and find happiness in just being themselves.
Since good health also includes good oral health, here's a sampling of what Jillian discussed about healthy habits in her interview with Dear Doctor magazine.
How can parents encourage their children to have healthy habits? Jillian says it starts with parents setting a good example. Parents can persuade children to get exercise by going outside to play with them. Gardening together and serving kids home-grown vegetables is a good way to encourage healthy eating.
What is her dental care routine? Jillian brushes her teeth two or three times a day with an electric toothbrush and she flosses daily. She never leaves home without toothpaste, an electric travel toothbrush, and floss as well as some sort of lip gloss. She sees her dentist, whom she calls "amazing," at least twice a year for cleanings.
How does she guard against damage from martial arts? Jillian broke her two front teeth as a child and had them repaired with crowns. Now she wears a mouthguard when doing vigorous exercise.
What other cosmetic dental procedures has she had? She also had braces and has had her teeth whitened.
Jillian knows that it takes hard work and commitment to health and exercise, along with good oral health habits, to look and feel your best. You can learn more about Jillian by reading the entire interview in the article "Jillian Michaels: The Biggest Loser's health and wellness expert talks about her oral health, keeping fit and plans for the future." Contact us today to discuss your questions about tooth whitening, crowns, or mouthguards or to schedule an appointment.
By Cesar Acosta DMD, Family Dentistry
September 13, 2013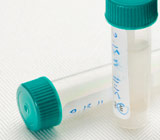 You've probably never thought of the saliva swishing around in your mouth as amazing. The fact is, though, life would be a lot harder without it. Digestion would be quite unpleasant without its enzymes breaking down food during chewing; the soft tissues of our mouth would suffer more environmental abuse without its protective wash; and without its ability to neutralize acid, our tooth enamel would erode.
What's also amazing is what saliva can reveal about our health. As researchers discover more about this phenomenon, it's leading to better and less invasive ways to diagnose disease.
Similar to blood, saliva is composed of proteins containing RNA and DNA molecules which together hold the genetic instructions the human body needs to reproduce cells. We can therefore test saliva for health conditions as we do with blood, but with less invasive collection techniques and far less hazard to healthcare workers from blood-borne diseases. For example, doctors now have a saliva test that can detect the presence of HIV viruses that cause Acquired Immune Deficiency Syndrome (AIDS). Another saliva test will soon be available that can test for hepatitis.
Unfortunately, only a few such tests now exist. Researchers must first identify and then catalog saliva's biomarkers, protein molecules that correspond to specific health conditions — a daunting task since most are marked not by one but hundreds of proteins. Then it's a matter of developing diagnostic devices that can detect these biomarkers.
Although that too is a huge task, existing technology like mass spectrometry (already used to help detect early stages of oral cancer) could be a promising starting point. This process measures the portion of the light spectrum emitted by a molecule, a feature that could help identify a saliva protein by its emitted light signature.
Thanks to the work of these researchers, many of them in the dental profession, information about our bodies contained in saliva may soon be accessible. That accessibility may lead to earlier diagnoses and more successful treatment outcomes.
If you would like more information on saliva and your oral health, please contact us or schedule an appointment for a consultation. You can also learn more about this topic by reading the Dear Doctor magazine article "Secrets of Saliva."