Posts for: April, 2013
By Cesar Acosta DMD, Family Dentistry
April 20, 2013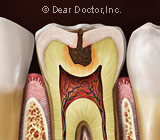 If you have ever had tooth decay, you should know:
Tooth decay is one of the most common of all diseases, second only to the common cold.
Tooth decay affects more than one-fourth of U.S. children ages 2 to 5, half of those ages 12 to 15, and more than 90 percent of U.S. adults over age 40.
Tooth decay causes pain, suffering and disability for millions of Americans each year — even more disturbing, tooth decay is preventable.
If it is not treated, in extreme and rare cases tooth decay can be deadly. Infection in an upper back tooth can spread to the sinus behind the eye, from which it can enter the brain and cause death.
Tooth decay is an infectious process caused by acid-producing bacteria. Your risk for decay can be assessed in our office with a simple test for specific bacterial activity.
Three factors are necessary for tooth decay to occur: susceptible teeth, acid-producing bacteria and a diet rich in sugars and refined carbohydrates.
Babies are not born with decay-causing bacteria in their mouths; the bacteria are transmitted through saliva from mothers, caregivers, or family members.
Fluoride incorporated into the tooth structure protects teeth against decay by making the enamel more resistant to acid attack.
Sealants, which close up the nooks and crannies in newly erupted teeth, stop bacterial collection where a toothbrush can't reach. Teeth with sealants have been shown to remain 99 percent cavity-free over six years.
Restricting sugar intake is important in preventing tooth decay. Your total sugar intake should be less than 50 grams a day (about ten teaspoons) including sugars in other foods. A can of soda may have six teaspoons of sugar — or more!
Contact us today to schedule an appointment to discuss your questions about tooth decay. You can learn more by reading the Dear Doctor magazine article "Tooth Decay – The World's Oldest & Most Widespread Disease."
By Cesar Acosta DMD, Family Dentistry
April 04, 2013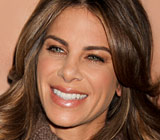 Jillian Michaels, personal trainer and star of television's The Biggest Loser isn't afraid of a tough situation — like a heart-pumping exercise routine that mixes kickboxing with a general cardio workout. But inside, she told an interviewer from Dear Doctor magazine, she's really a softie, with "a drive to be one of the good guys." In her hit TV shows, she tries to help overweight people get back to a healthy body mass. And in doing so, she comes face-to-face with the difficult issue of sleep apnea.
"When I encounter sleep apnea it is obviously weight related. It's incredibly common and affects millions of people," she says. Would it surprise you to know that it's a problem dentists encounter as well?
Sleep apnea is a type of sleep-related breathing disorder (SRBD) that's associated with being overweight, among other things. Chronic loud snoring is one symptom of this condition. A person with sleep apnea may wake 50 or more times per hour and have no memory of it. These awakenings last just long enough to allow an individual to breathe — but don't allow a deep and restful sleep. They may also lead to other serious problems, and even complications such as brain damage from lack of oxygen.
What's the dental connection? Sleep apnea can sometimes be effectively treated with an oral appliance that's available here at the dental office. The appliance, worn at night, repositions the jaw to reduce the possibility of the tongue obstructing the throat and closing the airway. If you are suffering from sleep apnea, an oral appliance may be recommended — it's a conservative treatment that's backed by substantial scientific evidence.
As Michaels says, "I tell people that [sleep apnea] is not a life sentence... It will get better with hard work and a clean diet." So listen to the trainer! If you would like more information about sleep-related breathing disorders, please contact us for a consultation. You can learn more in the Dear Doctor magazine article "Sleep Disorders and Dentistry."